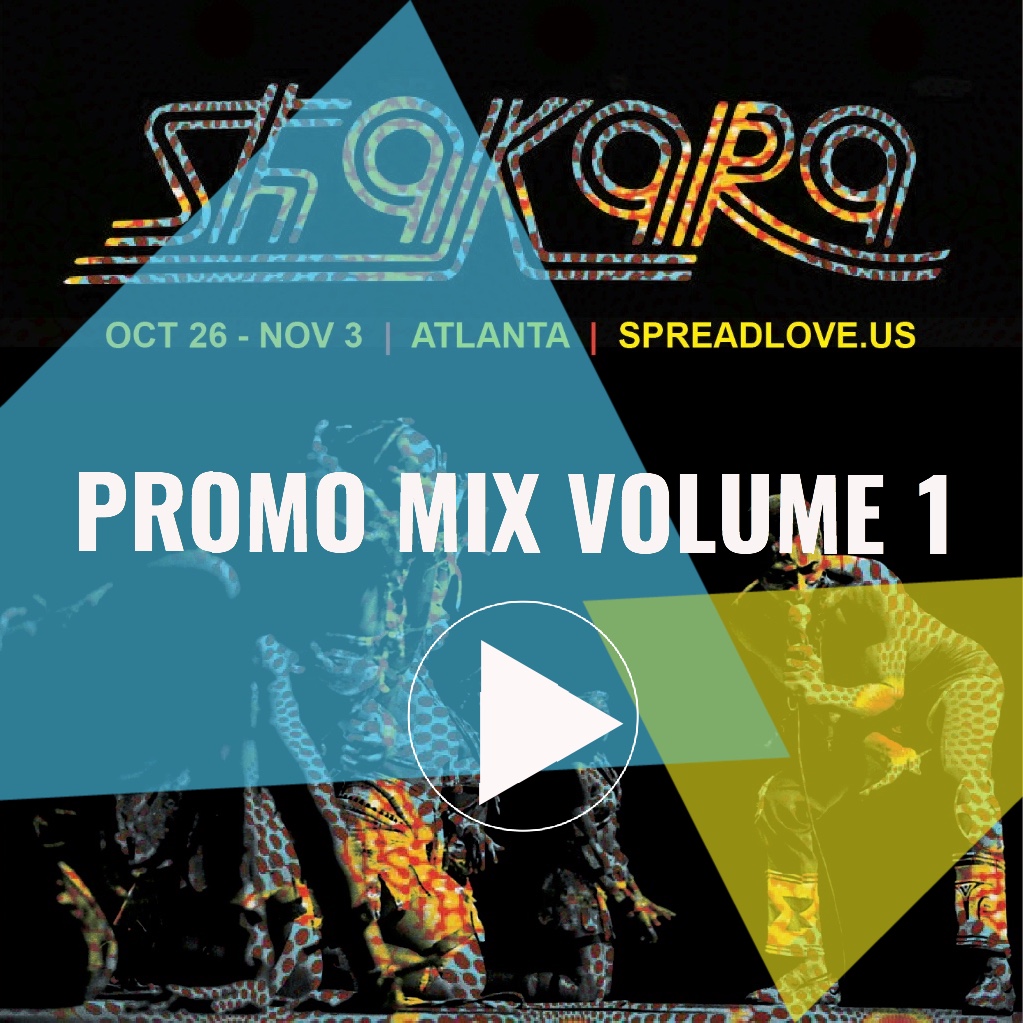 The Spread Love crew brings you the 10th Annual celebration of all things African….inspired by the Black President, Baba Fela Anikulapo Kuti.
This being our 10th Anniversary, we've put together a very special line up of events including the FONKO film screening, an art event at the High Museum, and of course, funky, funky African music.
The main event ~ The Shâkârâ Party on Saturday, October 28th at Studio No. 7.
Enjoy African art, food, drinks, face paint, film, live percussionists, dance performances, and deejay sets… Featuring DJ Kemit, DJ Ausar of The Kalakuta Show, DJ Marc Meistro & DJ Stylus from DC's Sol Power Allstars.
We're mixing everything from classic Nigerian Afrobeat to Kwaito from South Africa… Soukous from the Congo… Cuban Rumba, Afrohouse from the states.. and much more.
For advance tickets & the full line up of events in October and November, join us at spreadlove.us.
Spread Love!
PLAY LIST: SHÂKÂRÂ PROMO MIX ~ VOLUME 1
1. Fela Kuti – Mattress
2. Segun Bucknor – Dye Dye
3. Wganda Kenya – El Abanico
4. The Park – Belleville
5. Fela Kuti – Teacher Don't Teach Me Nonsense
6. Good or Bad – Good or Bad
7. J. Martins – Oyooyo
8. Matt Houston ft. P-Square – Positif
9. P-Square ft. Jermaine Jackson – Zombie
10. Stevie Wonder – Soul Train
11. Jungle Fire – Comemcemos
12. Bosq of Whiskey Barons ft. Kaleta – Dem Know
13. Elements of Life – Overtake Don Overtake Overtake
14. The Rift Valley Brothers – Tiga Kurira
15. Shovell & The Latin Hooligans – Soul Makossa